DECEMBER ACTIE: 10% KORTING OP DE VOORBESTELLING (verwachte levering volgens Onkyo is januari 2024) Gebruik code Onkyo-10
BELANGRIJK: Vanwege de grote navraag worden er pas weer RZ50 receivers uitgeleverd volgens opgave van Onkyo in januari 2024. Wij raden u dan ook aan er 1 voor te bestellen om er zeker van te zijn dat u een exemplaar ontvangt. Bij voorbestellingen vragen wij een aanbetaling van 10%.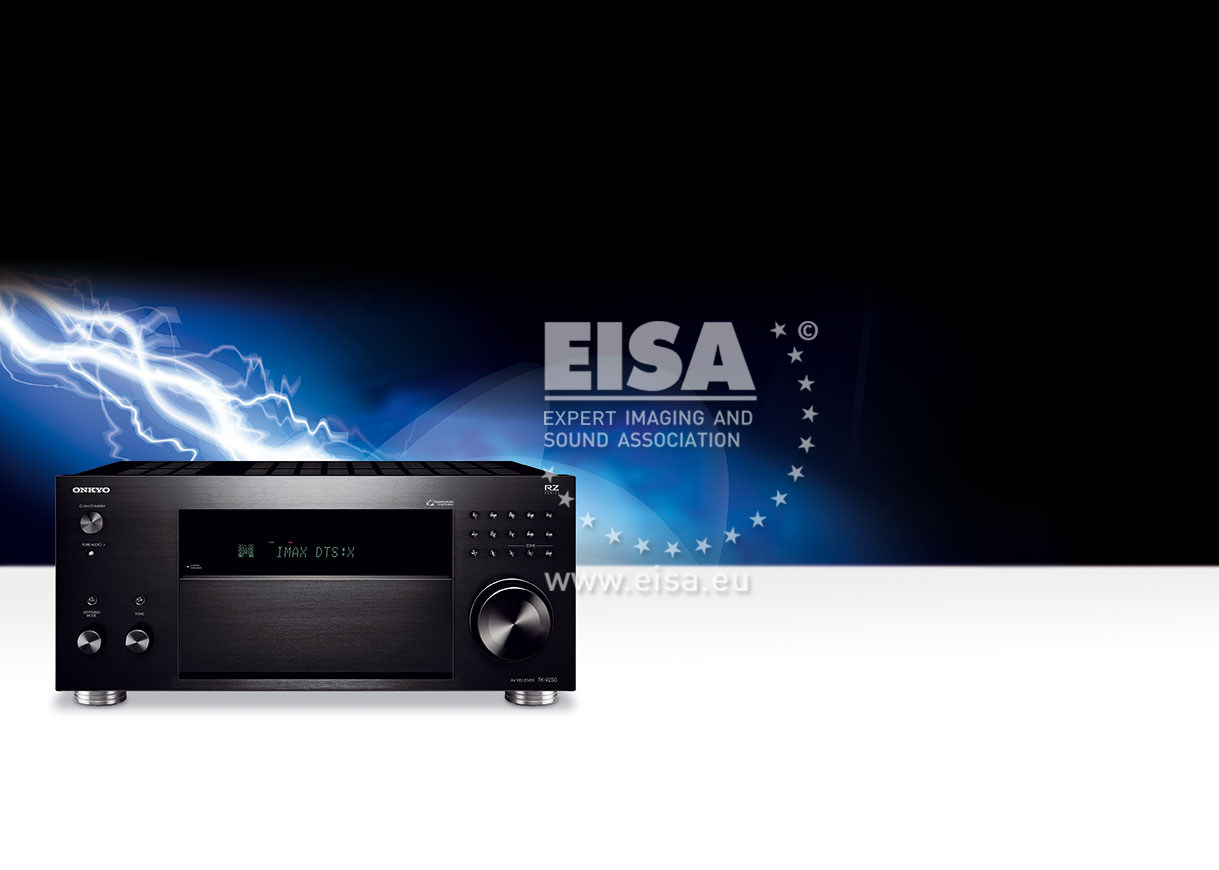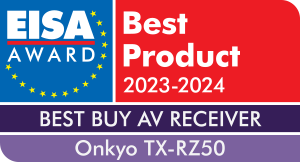 ONKYO RZ-50 – Dolby Atmos – DTS-X – IMAX – 9.1 chanel
De Onkyo-geluidsfilosofie "Hoor elk detail, voel elke emotie".
Dat zijn de woorden die elke stap van het Onkyo-ontwerpproces begeleiden, terwijl we ons concentreren op het vastleggen van de energie en dynamiek van de bron om audio vol emotie te reproduceren.
In de kern zijn 3 technologieën constante drijvende factoren voor ons succes.
Hi-Current Amplification Design geeft ons meer stroom om grotere luidsprekers aan te sturen, waarbij kracht en stroom worden gecombineerd voor de ultieme dynamische prestaties.
Non-Phase-Shift Amplification Layout zorgt voor een ongewoon goed gefocust en realistisch geluidsbeeld.
VLSC (Vector Linear Shaping Circuitry) assembleert het signaal in zijn oorspronkelijke vorm na conversie van digitaal naar analoog en filtert gegenereerde pulsruis weg voor een uitzonderlijke natuurgetrouwheid.
Bij Onkyo produceren ze AV-receivers voor iedereen en verdelen ze in verschillende series:
NR-serie: de NR-serie haalt alles uit de SR-serie en voegt netwerk- en multiroom-mogelijkheden toe. Spotify Connect, TuneIn, Deezer, Chromecast ingebouwd, Airplay 2, Works with Sonos en FlareConnect zijn slechts enkele van de geïntegreerde diensten.
De NR-serie is de perfecte keuze als u zoveel mogelijk wilt krijgen met een beperkt budget, en op de nieuwste TX-NR6100 en 7100 vindt u zelfs een THX-certificering.
RZ-serie: haal de grootse bioscoopervaring in huis met de RZ-serie, gevierde en bekroonde AV-receivers van Onkyo. Alleen componenten van topkwaliteit worden gebruikt om u het beste te geven op het gebied van audio- en videoprestaties, met functies zoals IMAX Enhanced, THX Ultra-certificering en meervoudige zoneregeling.
Entertainment in huis met een ongelooflijke resolutie is nog nooit zo eenvoudig geweest.

Klipsch-optimalisatiemodus
Met de Klipsch-optimalisatiemodus kunt u eenvoudig uw Klipsch Reference- en Reference Premiere-luidsprekers naadloos integreren met uw Onkyo AV-receiver. Klipsch en Onkyo werkten samen om de precieze crossover-waarden voor specifieke nieuwe Reference Premiere-luidsprekers te implementeren. Nu kunt u eenvoudig het model luidsprekers selecteren dat u voor elk afzonderlijk kanaal gaat gebruiken, en de geoptimaliseerde crossover-instelling wordt automatisch toegepast.
Haal de kamer uit de vergelijking
State-of-the-art Dirac Live Room Correction-technologie ontgrendelt het volledige potentieel van uw luidsprekers en verbetert de audioprestaties over de volledige frequentieband zonder extra upgrades. Dirac Live kalibreert automatisch het geluid in uw kamer met behulp van uw smartphone en de meegeleverde bedrade microfoon of vrijwel draadloos met de Dirac Live pc- of MacOS*-toepassing en een USB-microfoon van een derde partij (niet meegeleverd). Nu krijgt u een nauwkeurigere meting van de positionering van uw surround sound-systeem om nauwkeuriger en evenwichtiger te zijn, wat een beter resultaat oplevert met de verhoogde bovengrens van de vertragingstijd van 20 tot 50 milliseconden.
11.2-kanaals verwerking
De TX-RZ50 biedt tot 11.2-kanaals verwerking en pre-outs voor 7.2.4-systeemlay-outs, waardoor het een ideale keuze is voor uw eersteklas thuisbioscoopopstelling.
HDMI 2.1 met 8K
HDMI® 2.1 is de meest recente update van de HDMI®-specificatie en ondersteunt eARC, een reeks hogere videoresoluties en vernieuwingsfrequenties, waaronder 8K60 en 4K120, en dynamische HDR-indelingen. 8K levert een overweldigende kijkervaring met 2x de horizontale en verticale resolutie van 4K en 4 keer zoveel pixels; en gecombineerd met een vernieuwingsfrequentie van 60 Hz zorgt voor een vloeiende en scherpe weergave van inhoud met snelle actie. HDMI 2.1 met 8K en eARC zorgen ervoor dat uw systeem klaar is voor het helderste en schoonste beeld dat beschikbaar is, zowel nu als in de toekomst.
Specs
| | |
| --- | --- |
| Power output (All channels) | 250 W/Ch (6 ohms, 1 kHz, 10% THD, 1 channel driven) 120 W/Ch (8 ohms, 20 Hz–20 kHz, 0.08% THD, 2 channels driven, FTC) |
| Dynamic power | 250 W (3 ohms, Front) 220 W (4 ohms, Front) 130 W (8 ohms, Front) |
| THD+N (Total Harmonic Distortion + Noise) | 0.08% (20 Hz–20 kHz, half power) |
| Input sensitivity and impedance | 200 mV rms/47 k-ohms (Line) 3.5 mV rms/47 k-ohms (Phono MM) |
| Rated RCA output level and impedance | 1 V rms/470 ohms (Subwoofer pre-out) 200 mV rms/470 ohms (Zone 2/Zone B line-out) |
| Frequency response | 5 Hz–100 kHz/+1 dB, -3 dB (Direct Mode) |
| Tone control | ±10 dB, 20 Hz (Bass) ±10 dB, 20 kHz (Treble) |
| Signal-to-noise ratio | 106 dB (Line, IHF-A) 80 dB (Phono, IHF-A) |
| Speaker impedance | 4–16 ohms |
| | |
| --- | --- |
| FM | 87.5 MHz–107.9 MHz |
| AM | 530 kHz–1,710 kHz |
| FM/AM preset memory | 40 stations |
| | |
| --- | --- |
| Power supply | AC 220-240 V~, 50 Hz |
| Power consumption (operating) | 850 W |
| Power consumption (idle) | 75 W |
| Power consumption (standby) | 0.1 W |
| Dimensions (W x H x D) | 17 1/8˝ x 7 15/16˝ x 15 11/16˝ (435 x 201.5 x 398 mm) |
| Weight | 30.9 lbs. (14.0 kg) |
| | |
| --- | --- |
| Power cord | ✓ |
| Indoor FM antenna | ✓ |
| AM loop antenna | ✓ |
| Speaker setup microphone | ✓ |
| Quick Start Guide | ✓ |
| Remote control | ✓ |
| Two AAA (R03) batteries | ✓ |
PRODUCT HIGHLIGHTS
250 W/Ch THX® Certified Select RZ Series Dynamic Audio Amplification
Wide 5 Hz–100 kHz frequency response®
HDMI inputs 1–3, Main Out, and Sub/Zone 2 Out(Sub Mode output) support 8K/60p (4:2:0/10-bit), 8K/30p(4:4:4/10-bit), 4K/120p (4:4:4/10-bit) video passthrough
HDMI terminals*1 support HDR10+, Dolby VisionTM, andBT.2020 color; VRR (Variable Refresh Rate), ALLM (Auto Low Latency Mode), and QFT (Quick Frame Transport) passthrough; eARC (Main Out), and HDCP 2.3
SMART AV ReceiverTM Works with Sonos*2,
Chromecast built-inTM, AirPlay 2, DTS Play-Fi®, Spotify®, Amazon Music HD*3, Pandora®, TIDAL, Deezer, TuneIn*4
Dolby Atmos® and DTS:X® playback (5.2.4-ch)
11.2-ch processing and pre-outs for 7.2.4 layouts
Dolby Atmos Height Virtualizer
IMAX® Enhanced certified signature sound by DTS:X
Supports Dirac Live® Room CorrectionTM
AccuReflex phase-matching solution forDolby Atmos enabled speakers
HDMI Main Out with eARC(enhanced Audio Return Channel)
HDMI Sub/Zone 2 Out*5 connects a second displayor projector
Refined HDMI grounds, isolated SoC board,reinforced power lines
Quad-core SoC supports 802.11ac (2×2 MIMO) Wi-Fi®*6
Dedicated DACs for switching Zone 2 outputs (dedicated),Zone 3 outputs (shared), Zone 2/Zone B andZone 3 pre-/line-outs
Stereo Assign Mode supports Height-channel playback
DSP-based Vocal Enhancer improves vocal/dialog audibility
OSD function shows A/V input/output signal data,playback settings, and network info
Volume memory presets for A/V inputs via front panelAMPLIFIER FEATURES
250 W/Ch (6 ohms, 1 kHz, 10% THD, 1-ch driven),
120 W/Ch (8 ohms, 20 Hz–20 kHz, 0.08% THD, 2-ch driven, FTC)
Certified for IMAX Enhanced and THX Certified Select
Exclusive Dynamic Audio Amplification (DAA) RZ Series build
Wide 5 Hz–100 kHz frequency response
Custom High-Current Low-Noise Power Transformer
Custom 15,000 μF high-current smoothing capacitors
Refined chassis, HDMI board, DAC, digital/analog inputs, power-ampgrounds, and power lines
Isolated network module reduces high-frequency interference onaudio circuitry
Original 2-stage non-phase-shift amplifier circuitry with discrete output stage
• Anti-resonant extruded aluminum heat-sink
• High current capability drives 4-ohm loads through 9 channels
• High-quality DAC supports 192 kHz/24-bit multichannel D/A conversion • VLSCTM (Vector Linear Shaping Circuitry) noise filtering (Front L/R)
• PLL (Phase Locked Loop) anti-jitter technology for SPDIF audio
• Independent tone controls (bass/treble) for all channels
(excluding Zone 3)
VIDEO & AUDIO SUPPORT
*1 *7 *7 *8
• HDMI supports 8K/60p (4:4:4/12-bit , 4:2:2/12-bit , 4:2:0/10-bit ),
8K/30p (4:4:4/12-bit*7, 4:4:4/10-bit*8, 4:2:2/12-bit*8, 4:2:0/12-bit), 4K/120p (4:4:4/12-bit*7, 4:4:4/10-bit*8, 4:2:2/12-bit*8, 4:2:0/12-bit) video passthrough, VRR, ALLM, QFT, DSC (Display Stream Compression), QMS (Quick Media Switching), eARC (Main Out), HDR10+, Dolby Vision, HDR10, HLG, BT.2020, DeepColorTM, x.v.ColorTM, LipSync, and HDCP 2.3
• Dolby Atmos, DTS:X, Dolby® TrueHD, and DTS-HD Master Audio® decoding
• Dolby Atmos Height Virtualizer 3D audio processing
• Dolby Surround® and DTS® Neural:X 3D upmixing technology
• IMAX Mode for IMAX Enhanced content
• THX® listening modes for movies, music, and games
• Theater-Dimensional virtual surround-sound function
• Sound optimization for games (Rock, Sports, Action, and RPG)
• Hi-Res Audio playback via network (DSD256/DSD128/DSD64 [PCM
conversion], FLAC, WAV [RIFF], AIFF, and ALAC to 192 kHz/24-bit*9) • Pure Audio Mode and Direct Mode for source-authentic sound quality
NETWORK FEATURES
• SMART AV Receiver multi-room platform with integrated streaming services, voice assistant support, and remote app control*10
• Works with Sonos certified for the Sonos Home Sound System, control with Sonos app*10
• Works with Alexa supporting multi-room music*11
• Works with Hey Google*12 and Chromecast built-in
• Supports Apple AirPlay 2 enabling Siri voice control
• DTS Play-Fi multi-room audio via Onkyo Music Control App*10 • 1.8 GHz quad-core SoC supports 802.11ac (2×2 MIMO) Wi-Fi • Roon Tested for the Roon Core
CONNECTION FEATURES
• 7 HDMI inputs (1 front), 2 outputs (Main [eARC], Sub/Zone 2)
• 1 component video input (assignable)
• 2 composite video inputs (assignable)
• 2 digital audio inputs (1 coaxial, 1 optical, assignable)
• 6 analog RCA audio inputs (assignable)
• 1 phono input with built-in low-noise MM equalizer for turntable • 1/8 ̋ (3.5 mm) setup mic input for AccuEQ/Dirac Live (front)
• 1/4 ̋ (6.35 mm) headphone jack (front)
• 11.2-ch pre-outs (analog RCA, variable)
• Zone 2/Zone B and Zone 3 analog RCA pre/line-level outputs*13 • 11 banana-plug-ready screw-type speaker posts
(including exclusive Zone 2 outputs)
• 10BASE-T/100BASE-TX Ethernet terminal for network and IP control • USB input (5 V/1 A) for audio playback (rear)
• RS-232 serial port for remote control
• IR (infrared) input for remote-control extenders
• 12 V trigger output (Main, assignable, 100 mA) • AC inlet for detachable IEC power cord
ADVANCED FEATURES
• Dirac Live improves staging, localization, clarity, and bass
• Bluetooth® wireless technology can receive audio sent from mobiles and
PC, transmit audio to wireless headphones (RX mode: SBC/AAC,
TX mode: SBC/Qualcomm® aptXTM/aptX HD)
• Advanced Music Optimizer improves compressed audio playback quality • Vocal Enhancer boosts vocal/dialog audibility via remote control or
front-panel keys
• Front-to-Surround/Height speaker switching in Stereo Assign Mode for
background listening
• Overlaid OSD function displays A/V input signal data,
output data/settings, and network information
• My Input Volume one-touch volume memory preset assignment to
individual A/V inputs
• Transmit HQ audio from compatible TVs to the A/V receiver via eARC
(HDMI Main Out)
• Aluminum front panel, concealment flap door, and volume control • Connect Zone 2 speakers and 7.2.2/5.2.4-ch speaker system using
dedicated Zone 2 outputs (Zone 2 + 7.2/5.2.2-ch switching)
• Play three audio sources via dedicated DACs and MAIN, Zone 2, and
Zone 3 speaker outputs*14
• Share MAIN audio or a second source (including HDMI/SPDIF*15)
to a hi-fi via Zone 2 pre-/line-out
• Share any MAIN audio source to a wireless headphone dock via
Zone B line-out*16
• 4K to 8K, 1080p to 8K/4K video upscaling via HDMI • GUI with overlaid OSD via HDMI
• IP control and AVR setup via web browser
• Crossover adjustment for each channel
(40/50/60/70/80/90/100/120/150/180/200 Hz)
• A/V Sync Control (up to 500 ms in 5 ms steps at 48 kHz*17) • Efficient standby modes including HDMI Passthrough Mode • Optional rack-mounting kit (IRK-180-4C)
• FM/AM tuners with 40-station random preset memory
• 3-Mode display dimmer (Normal/Dim/Dimmer)
*1 Features defined in HDMI 2.1 specification, HDR10+, and passthrough capabilities described are supported on HDMI inputs 1–6, Main Out, and Sub/Zone 2 Out in Sub Mode output. *2 Requires a Sonos Connect or Port (sold separately). Connection of 1–3 Sonos devices is supported with volume control enabled via the Sonos app for compatible iPhone, iPad, and AndroidTM devices. *3 Amazon Music HD is supported via DTS Play- Fi. *4 Service availability varies with region and subscriptions may be required. *5 HDMI Zone 2 Mode output supports signals via HDMI inputs 1–3. *6 Some countries or regions have regulations that affect wireless signal strength and use of Wi-Fi channels. *7 DSC signals only. *8 DSC signals only when input via HDMI inputs 4–6. *9 Supported sampling rates may vary depending on network environment. DSD is converted to
PCM upon playback. ALAC is supported to a maximum 96 kHz. *10 Available free
for compatible iPhone and iPad at the App Store. Available free for compatible Android devices at the Google Play Store. *11 Voice control requires an Amazon Alexa enabled device. Alexa multi-room music may require a firmware update. *12 Voice control requires a Google Assistant enabled device. *13 Zone B is line-level output only. *14 HDMI/SPDIF/NET supported in Zone 2. Analog/NET supported in Zone 3. When set to Zone 2, HDMI audio is available on inputs 1–3. SPDIF and HDMI support PCM signals only. Simultaneous playback of multiple audio sources is enabled. *15 HDMI audio
is available on inputs 1–3. SPDIF and HDMI support PCM signals only. Simultaneous playback of multiple audio sources is enabled. *16 When set to Zone B mode, playback of encoded and PCM audio via any input is enabled in MAIN and Zone B. *17 Max. 400 ms (5 ms steps) at 96 kHz, and max. 200 ms (5 ms steps) at 192 kHz.